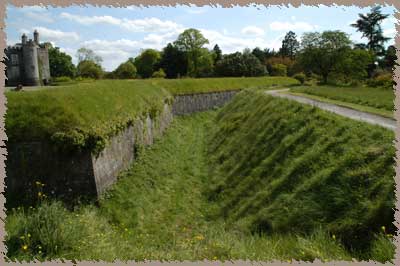 ditches and ramparts in front of the castle - looks like a moat to me!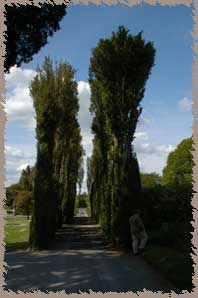 The grounds of the castle are vast, and contain not only Ireland's Historic Science Centre, but also the enormous Rosse telescope, and extensive gardens. It was the fhird Earl who build the telescope and began the ongoing interest in scientific endeavors. Most of the further history of the castle is clearly entwined with the huge telescope and astronomical efforts at the castle.
The gardens are primarly wildlands - with trees and meadows in native plants. A walled garden on the site has the worlds tallest box hedge and a lovely labrynthine rose arbor. We were finally able to discover that the enormous, smooth-barked and very green tres were beech trees.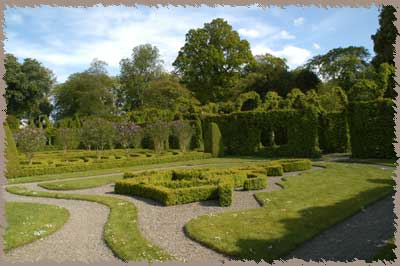 part of the walled garden - not in bloom yet