farmhousein bunratty folk park

Many of the buildings in the Folk Park are authentic buildings, moved stone by stone to the location. Ardroney Church, for example, was moved from Co. Tipperary, Hazelbrook House, an 1898 mansion house, was added in 2001. There is also an assortment of farmhouses in different styles in the park - a roped-thatch stone farmhouse typical of the Loop Head fishermen, a simple two-roomed house from North Kerry, a mountain farmhouse from Kerry, another form Shannon (the first on the site), a one-roomed bothy used by laborers, and a number of others, including a rebuilt Byre dewelling from County Mayo.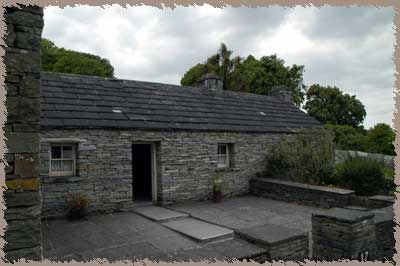 stacked stone two-room farmhouse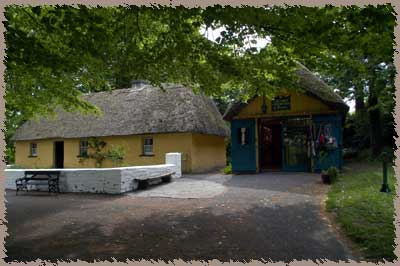 thatched farmhouse - the golden vale
Add in a few shops and streets and it really is a rather fun afternoon. During busier times, the houses and shops are populated by costumed actors - we were a bit earliy, so there were only a few. I can't decide if that was good or bad, actually.