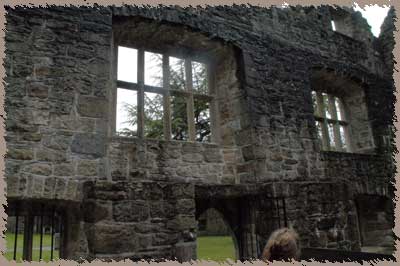 the interior of the attached house
The tower is built of locally sourced limestone and sandstone around the windows. It is three stories over a cellar. The castle, despite being a comfortable country house, stil has a few details that are purely defensive -- the stiaris in the huge spiral staircase are uneven, to trip up attacker, the tower has no windows at ground level, and is entered through a small doorway in the attached manorhouse. The defensive looking turrets, however, were added during the restoration by Captain Brooke, since a non-defensive house was actually taxed at a higher rate than one for defense only! The turrets, despite their appearance, are not "real".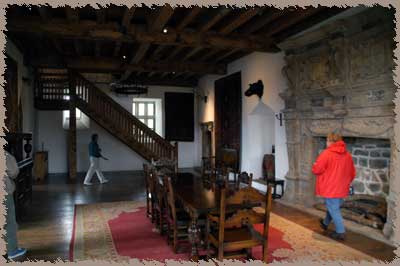 the fully-finished great hall
There are many large and decorative fireplaces inside, part of the upgrade of the utilitarian tower to a comfortable and luxurious home. The three sided bay window allows in light and the main rooms on the second and third story are very comfortable.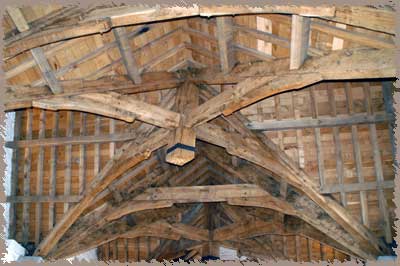 the complex beamed roof in the attic