looking into the ruined four-storey tower
This castle is near the town of Kealkill, and is known as Carriganass Castle. The remains here (about half of a four story tower) date from the 16th century. It was built by Dermot O'Sullivan in 1540. Dermot was blown up by his own stash of gunpowder during internal warfare among the local clans only nine years later. it remained in the Sullivan family until the early 17th century, when the family was disposseed and the castle passed to the Barrett family, who retained ownership until the 1930s.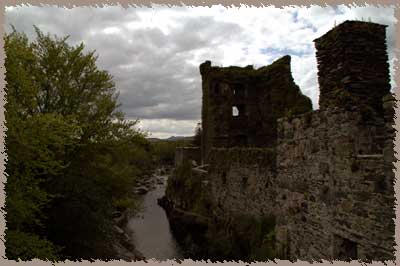 along the western bawn wall, from the river Owwane
The tower stands on a rocky outcrop into the rivier, and is surrounded by a tall bawn wall that rises upt to 14' in some places. There was a gate in the north wall of the bawn, and the outer wall had four corner towers that were arrow-shaped. . The bawn was added after 1602. The mani tower is in the west wall.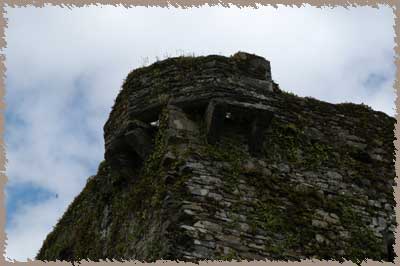 one of the corner bartizans, flat on the outward face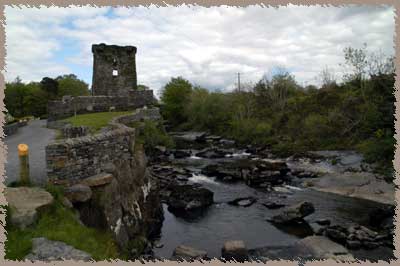 view of the northern wall and gate