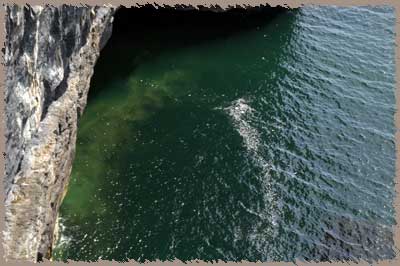 looking straight down from the edge of the fort
Dating the forts is difficult, since they have been used and reused so often. It is likely that all seven forts on theisland were in use around 800 CE -- but some date to 1100 BCE. Dun Aengus specifically lseems to have signs of inhabitance from about 1500 BCE to well after 800 CE.
There are a number of other duns on the island -- Dun Eoghanachta is near Kilmurvey, Dun Dúcathair (the black fort) is another promontory fort that is nearly falling into the sea, and Dun Eochal, west of Mainistir, to name a few.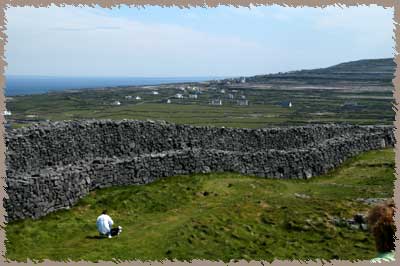 the inner wall, with a walkway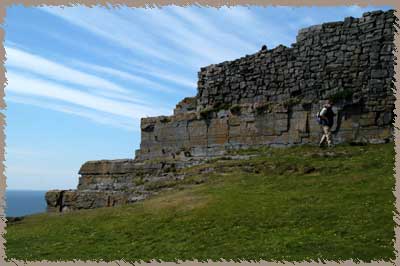 just outide the main fort, with stacked stone above the foundation