???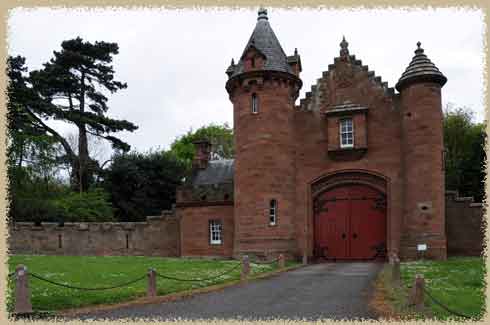 the gatehouse of a much larger place, I am sure
Not a clue
This is somewhere in Northumberland, I think, I hadn't gotten into a habit of writing down the coordinates of where we were (Mark was right - we should have gotten a gps-thingy to attach to the camera. Might have solved this problem).
Any hints? It's obviously the gatehouse to something else, and is relatively modern. I just though it looked cool with those little capped roofs nd corbie-stepped gable. It looks remarkably like The Barbican, where we stayed in Ireland.
Any ideas? Drop me a note.