Ardrossan Castle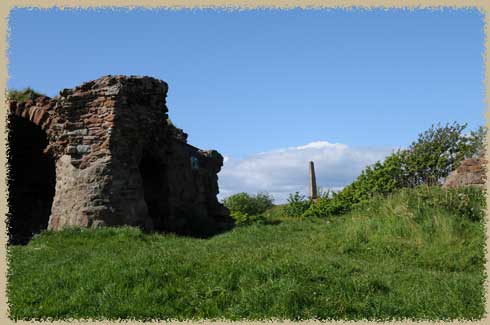 looking past the kitchen vaults to the obelisk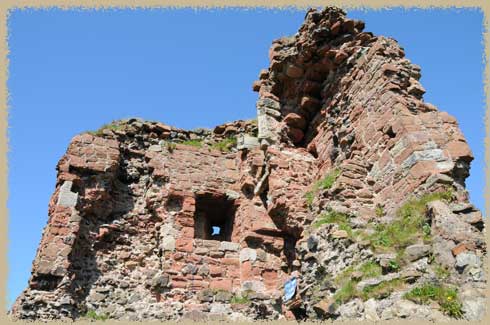 the third story vaults are still visible in the wall of the keep
A few window embrasures remain in the corner of the tower, but the details are hard to make out. THe vaulting is slightly visible still, but that's about it. The tower would have had a hall and living quarters above, and probably opened out to adjacent buildings in the couryard before the castle was destroyed. Nothing remains of the other builds except a few stones.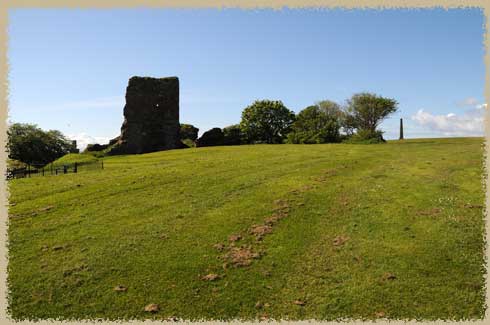 the three story tower of Ardrossan, from the landward side
The views out over the harbor (from the far side of the castle) are beautiful, and you can see the whole of the harbor and the town of Ardrossan from the top.