Bamburgh Castle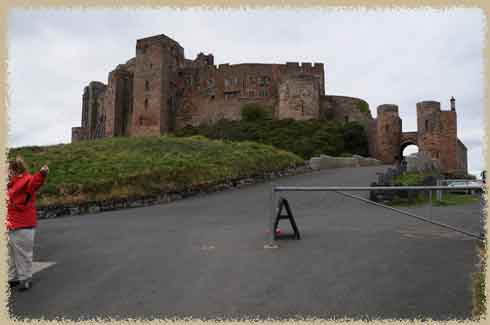 looking up the main road to the castle gates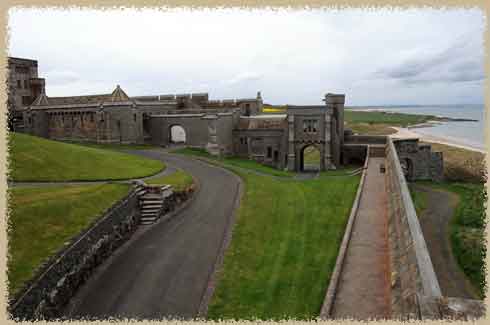 the narrow road along the castle wall, to Neville's tower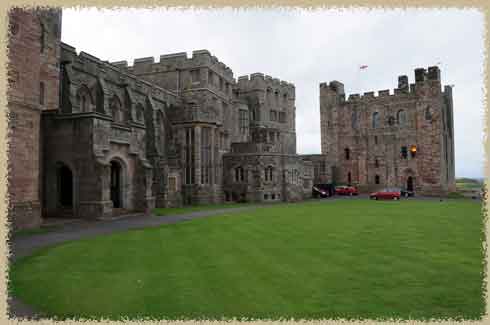 looking along the Kings hall - the victorian restoration, that is.
Visiting
Bamburgh is a huge tourist draw, but it wasn't particularly crowded when we went-- probaly due to the drizzle that followed us all the way up the hill. Plan to spent a few hours here, if you want to tour the tower and view the various museums.
Lunch was tasty. We popped in to the cafe in the old stable block for soup and sandwiches. Quick and tasty, if a bit expensive.