Blair Castle
This is not the enormous, well-preserved, and museum-like Blair Castle nr Blair Atholl, obivously.
It took a few tries to find this castle -- it's tucked back in the middle of a housing development, a short walk from the back of the last row of small, attached houses. We surprised a woman who was sitting in her small garden, who got a good laugh out of us walking all the way back to see the ruin.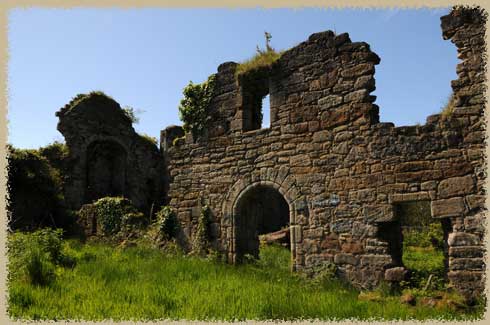 the main entrance to the castle, from the courtyard
13th century castle
The entire castle is surrounded by a metal security fence (with pointy bits on the top!) and is liberally labeled "dangerous". I can't imagine that it's actually that much more dangerous than some of the other open ruins we've visited. I imagine it's because it's so close to the houses.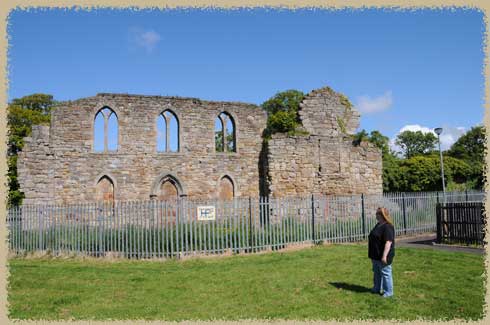 one of the outer walls, with lovely medieval windows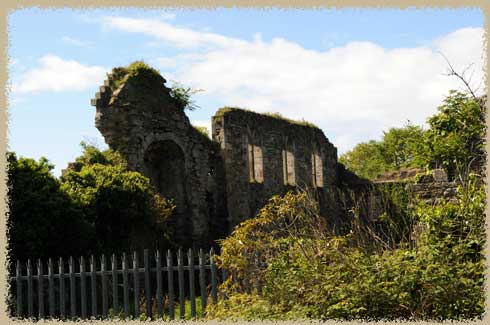 one remaining gable of the tower