Carleton Castle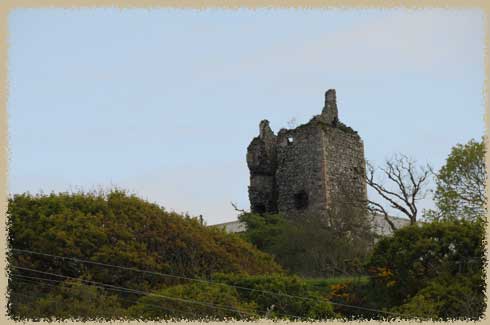 only a small tower remains of Carleton castle
15th century tower house
This ruined five-story tower stands on a motte overlooking the town. One corner has been destroyed, but the interior vaulting remains in place for the basement kitchen and the upper floor hall.. A courtyard wall surrounded the castle with a low barmkin wall that enclosed the small promontory.
The tower is 9.3m x 7.5m.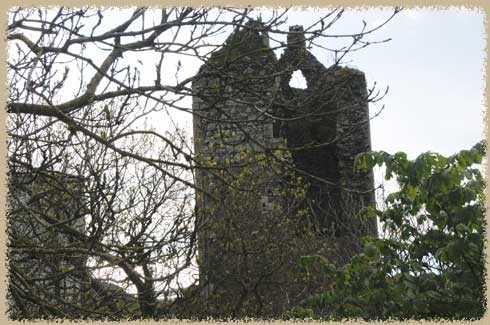 One corner of the tower is missing, and you can see the vaults inside
Ownership
The castle is associated with the Cathcart family.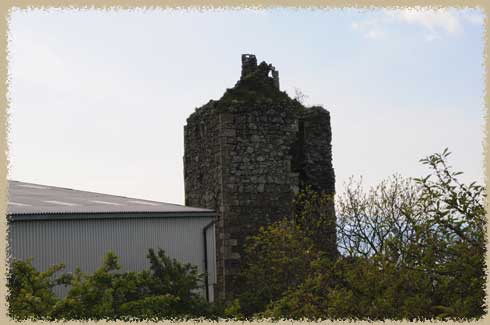 from the farmyard