Dirleton Castle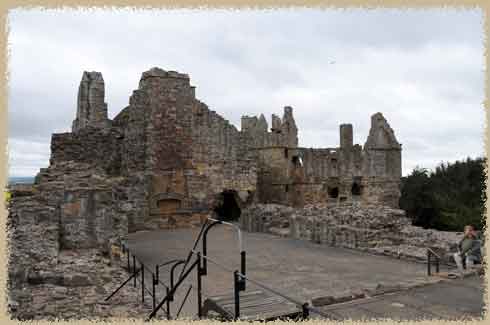 the northern range of the hall
In the 16th century, the Ruthven family added the Ruthven Barracks, the southern range and remodelling of the courtyard. James VI gave Dirleton to the Earl of Arran before 1585, but the castle was restored to the Ruthven family in 1586. The Ruthvens were forfeited in 1600 the lands went to Thomas Erskine.
For a very brief time (only 7 years), Sir James Maxwell was named Earl of Dirleton, but he died without passing on the title. The castle was beiseged again in 1650 by General Monck and the castle was damanged and possibly partially destroyed ("slighted"). The drawbridge and main entry were destroyed by mortar fire.
John Nisbet bought the estate in 1663, although he buit a manor house nearby at the end of the 17th century to replace Dirleton, suggesting that it was not in livable condition.
Direlton was handed over to state care in 1981.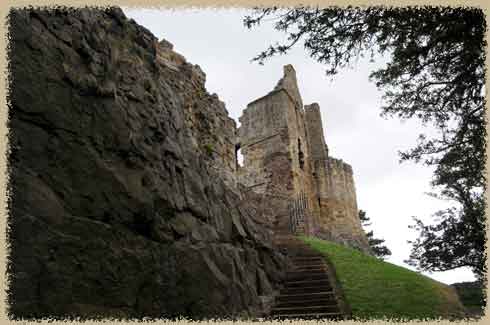 from the saris, looking up at Ruthven barracks and the drum tower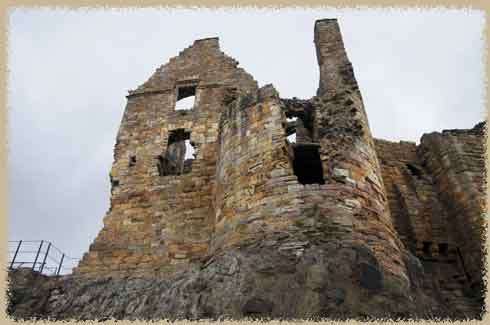 the smaller rount tower of the original castle