Prudhoe Castle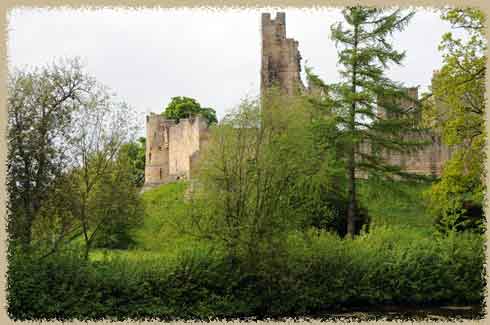 since the wite was closed, only pictures from the road!
12th Century Courtyard Castle
Things close to early here, and we coudlnt' even walk along the pathway to see the castle gates - we were locked out at the car park. At any rate, Prudhoe Castle is a huge castle and I would have loved to go back to visit it -- but Mark was absolutely intent on seeing Hadrian's Wall today, and we didn't stop.
So, just a few pictures.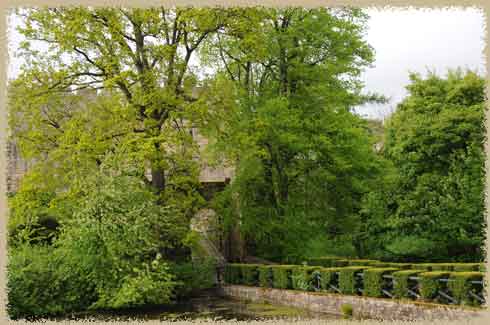 looking along the stone causeway to the gatehouse arch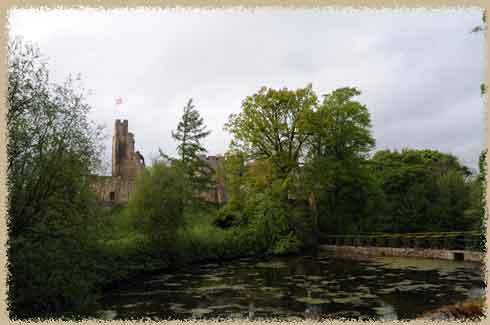 another view from across the moat to the main tower

the stone gateway arch and the outer couryard wall