Clachan Bridge
We just stumbled over this stodgy-but-somehow-graceful arched bridge while driving out along Seil Island, near Oban. The bridge actually crosses 'the Atlantic" -- or at least a narrow finger of it between mainland and island.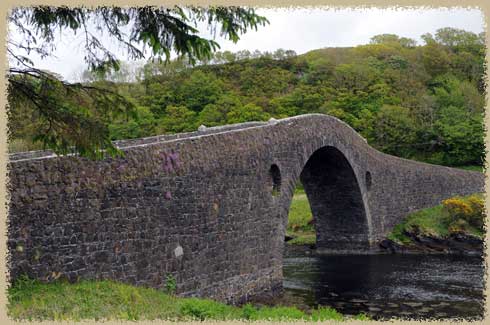 the single-arch stone bridge "across the sea"
Telford Bridge
Thomas Telford designed this bridge in 1792 and it is still being used as part of B844 roadway, although it's a rather hairy crossing; the hump of the bridge is such that you really can't see oncoming traffic until you are at the top, and the bridge is not a particularly wide one!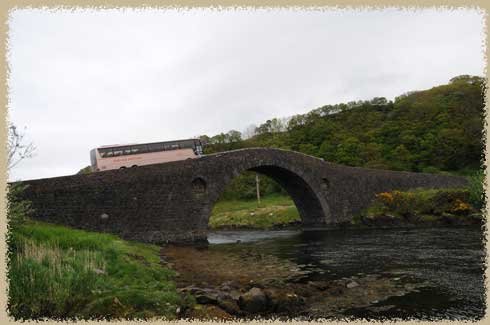 It's possible to walk down along the water to get some pretty views of the symmetrical arch, which is covered in flowering vines (I think foxglove?) in the spring. The arch was designed to be high enough to admit fairly large ships (it is 12 meters at the high point. I can't fine any confirmation, but I think that the niches probably held plaques or statues of some sort - most bridges seem to have some sort of decoration.