Prince's Street
Prince's Street runs paralle (sort of) to the Royal Mile, and is the main shopping street in Edinburgh. We didn't actually do much shopping, but the parks here and the views up to the castle and old-town Edinburgh are stunning.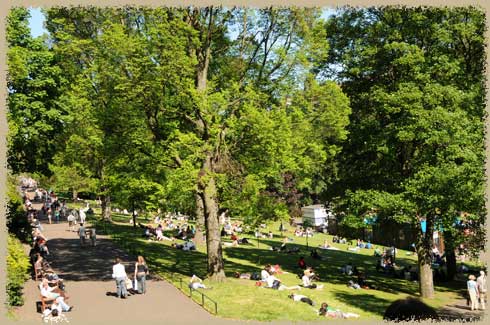 Prince's Street gardens, along the filled-in loch
Lovely buildings
I just snapped a vew pictures of buildings along the streets as we headed back towards the hotel and the castle. I love the stone-faced, enormous 19th century architecture..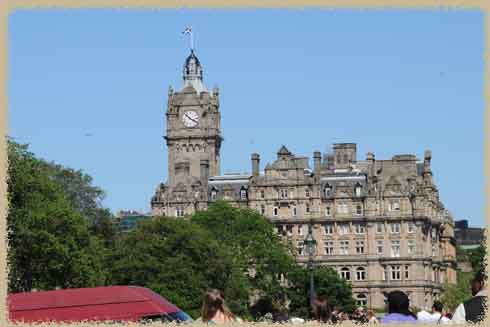 The Balmoral Hotel on Prince's Street, opened in 1902.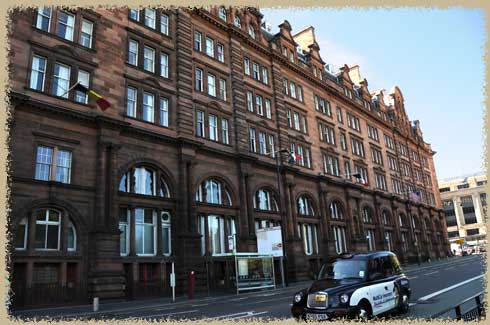 another arcaded hotel (office?)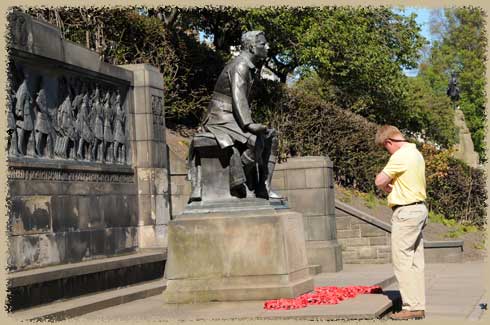 Mark looking at the War Memorial for US soldiers