Fettercairn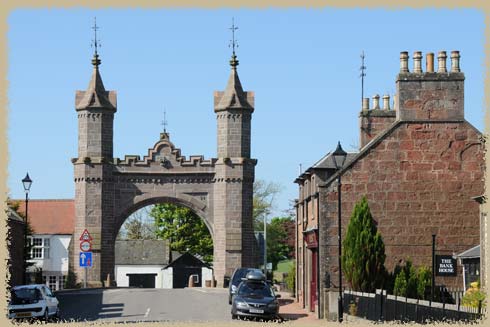 The fettercairn arch
Victorian Follies
We just stopped to snap a picture of this arch -- built in 1864, to commemorate the visit by Queen Victoria and Prince Albert a few years earlier, as they bassed through to stay at Balmoral. It's just such a strange, out-of-place looking stone tower thing that we had to stop.
Fettercairn is near Kinkardine, and there is a mercat cross in the town square (it is notched to show the ell-length in this town, like the ell-wand in Dunkeld). The ruins of the royal castle of Kincardine are also nearby, although there really isn't anything to see above ground.
And a distillery -- producing "Old Fettercairn".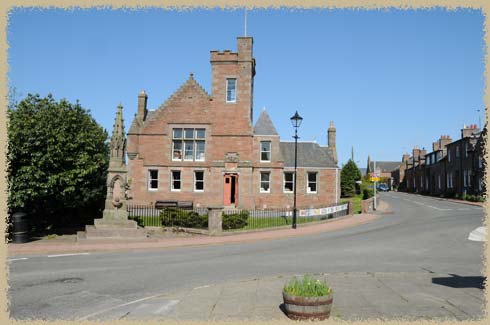 the rest of the main street - fettercairn Public Hall