Kissing the Blarney Stone: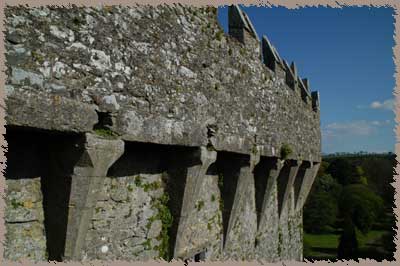 the machicolations and corbels hanging over the top of the castle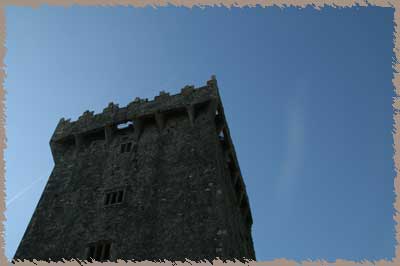 the Blarney stone - looking up from the base of the tower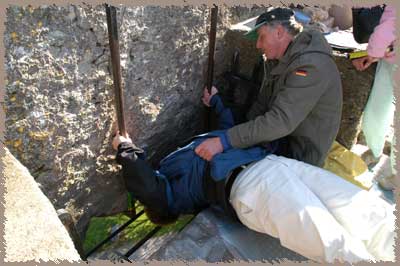 Mark leaning out over the hole to kiss the bottom of the stone (why not the top?)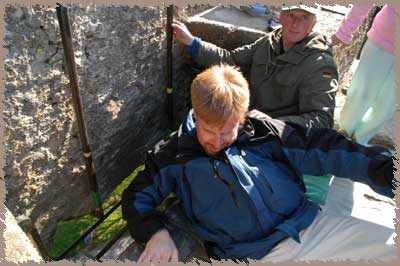 sceambling back up from the stone! Is he persuasive now?