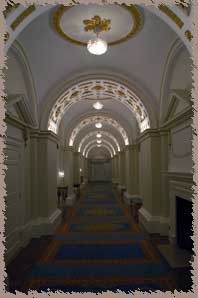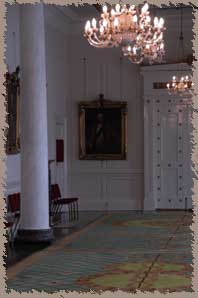 almost like versailles / the lower portrait in the gallery

The picture gallery was interesting , although you can only view it from the entryway. One of the portraits is much lower than the others-- a particularly ill-liked Prime Minister. apparently. THe throne room is equally interesting -- the legs on the chair were cut down to accomodate ____, who is quite short.
There is also a wall in the castle gardens that can be seen from one of the state rooms. It was built so that Queen VIctoria, staying inthepalace, would not have to see the terrible poverty in the slums just a few streets away. Whether true or not, the high wall certainly does just that -- you cannot see anything beyond the wall.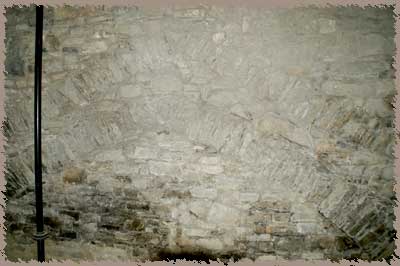 foundations below the Undercroft, with several water gates visible.