The largest mound is about a hecrate in size (a diameter of about 300 feet) and is 50 feet high. It is circled by 127 kerbstones. More than 200 decorated stones, stone basins, and other decorative items were found on the site -- most are covered with the common neolithic motifs of spirals, lozenges, serpents as well as crecents and other shapes. Many oaf the most interesting decorations are on the back of the stones and not visible. No one really knows why -- it could be mystical hidden art, or simply re-used stones.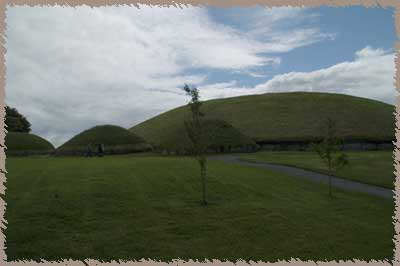 you can climb the biggest mound and view the valley
There are remains of a timber circle just outside the eastern passage, that has been reconstructed. It may be ritual, or it may be the foundations of a living area.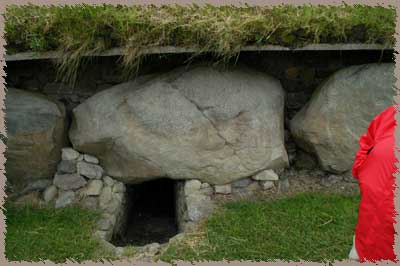 strange openings under the rocks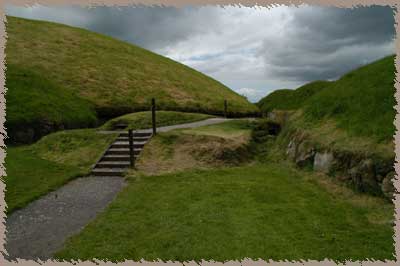 walking through the little forest of hillocks