Cardoness Castle

no parapets or bartizans any more. Just flat walls
Most fortified towers have tiny, almost non-existent windows - this was for defensive purposes, of course. Arrow slits, and later gun ports, allowed for coverage of the walls (although the more common L-plan or Z-plans with round towers on the corners allowed defenders to fire along the walls, not just out from them.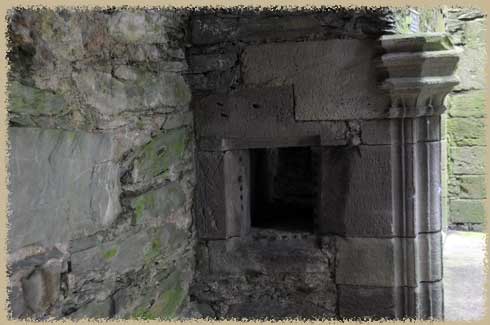 a stone cupboar (aubry) set into the wall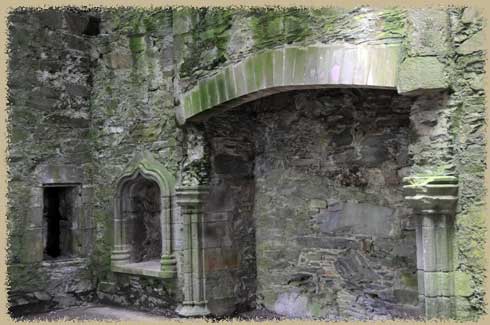 a large, decorated fireplace with niches and other storage
The cupboards along side fireplaces reputedly were used to store salt - which suffered quite a bit in the damp climate of Scotland. Near the heat of the fire, it remained dry and protected. Larger niches allowed for the display of silver or plateware as a show of wealth.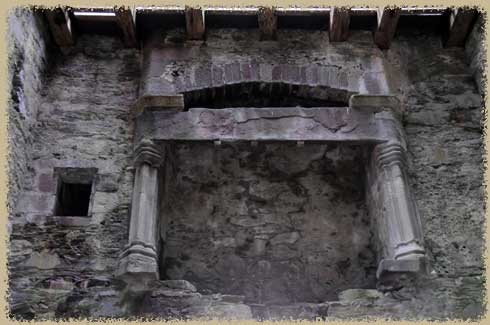 another decorated fireplace on the second floor