Fraser Castle

the massive seven story round tower of castle Fraser
Ownership
The Frasers have owned the lands here since 1454 when the lands were granted by James II (he siezed them from the Earl of Mar). At that time,the estate was known as Muchalls.
They were created Lords in 1633. The family fortunes lay first with the Covenanters, and their estates were sligthed, and later as Jacobites. The castle passed to the Frasers of Inverallochy, and then other branches of the family until t was finally sold in 1922 to Lord Cowdray and restored.
The National Trust has maintained the property in 1976.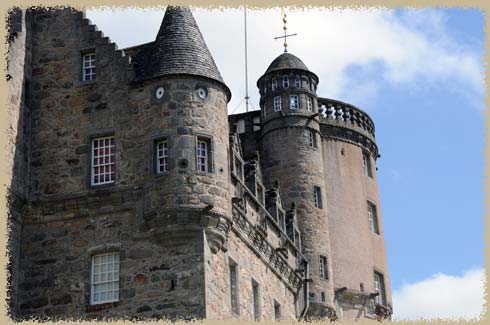 the main part of the house has not been re-harled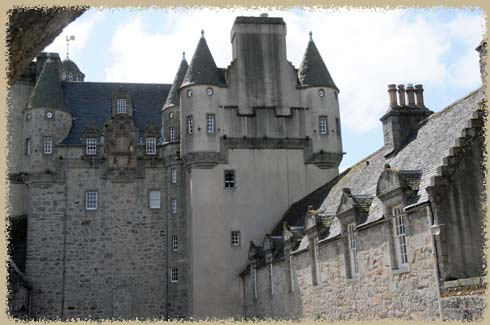 Michael's tower