Kilchurn Castle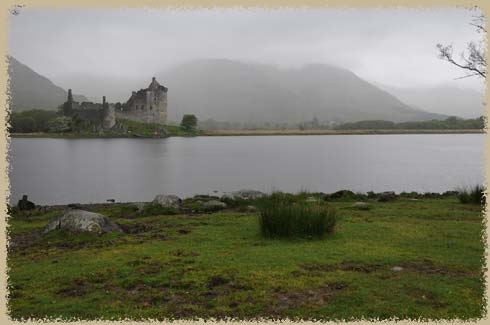 vrey atmospheric, despite the driving rain
Ownership
The Macgregors build an older castle here when they owned the estates, but the Campbells of Glenorchy built the current castle here when they acquired the lands in the 15th century.
The Campbells and Macgregors were at war for the most part of the 17th century, and the castle was neglected by the keepers, since both families had since moved on to other castles nearby. Part of the housing ranges were rebuilt in 1614 and the tower was reroofed in 1643 so it could be used as a garrisoned defence against Royalists.
THe castle was refitted for military usein the later 17th century, including adding barracks, gun loops, turrets, and an iron yett for the entrance was added in 1693. Despite the military expansion, the interior was also being upgraded, with ornate plasterwork added to the residence wings.
The castle has stood up to a seige agaisnt Cromwellian forces, and the Campbells lived here until 1740. They then moved to Balloch and left Kilchurn to be garrisoned by Hanoverian troops in 1745, but it is noted as being un-roofed and abandoned by 1775.
Consolidation work was assayed around 1900 to stabilize the ruin, and when it passed to state care in the 1970s, additional work was done to shore up the structure.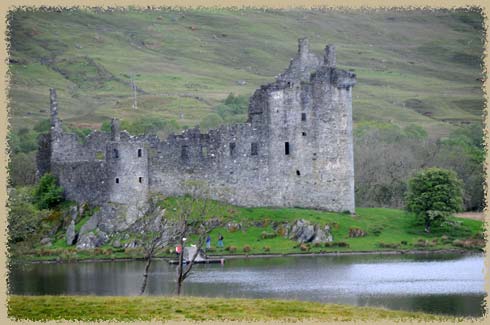 a bit closer view of the castle (although still from the wrong side of the loch!)