Morton Castle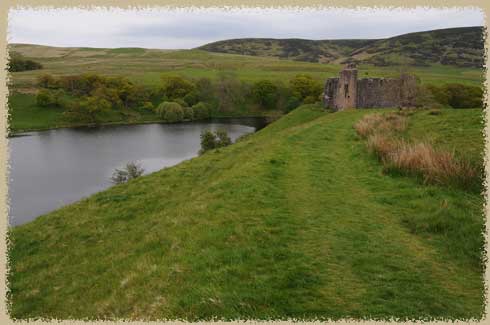 the site of the castle is extremely picturesque
Ownership
In the 12th century, the Lords of Nithsdale had a catstle here. Then belonged to the Adairs, and the property passed to Sir Thomas Randolph in the 14th century.
The Earls of March built the current castle, and it passed to the Douglases in 1459, a gift from James II. The Douglases were made Earls of Morton.
The castle was occupied until 1715, and was used as a quarry for many years. It is now owned by the Duke of Buccleauch and in the care of Historic Scotland.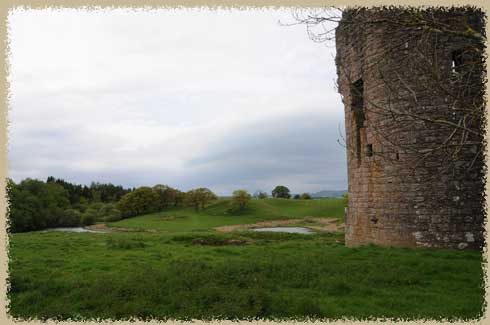 looking over the marsh from the remaining gatehouse tower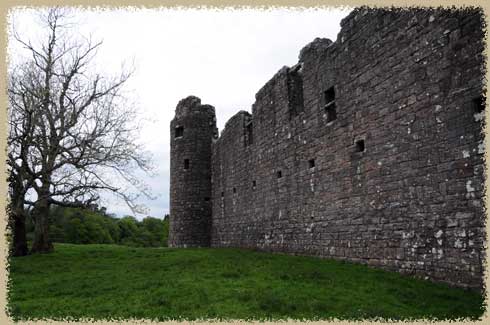 the one remaining courtyard wall and round tower