Chester Fort
Most of the individual sites at Chester's are enclosed in fencing and require a bit of a climb down to see the ruins. A drain runs through the site as well, so watch your step! it's interesting to see just how much different 'ground level' is today as it was when the fort was built. You don't think of soil accumulating at that rate, but over two millennia, it adds up.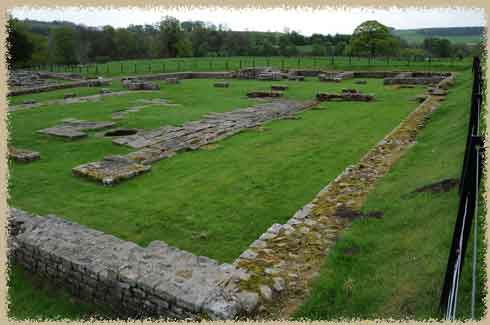 outline of one of the larger buildings on the site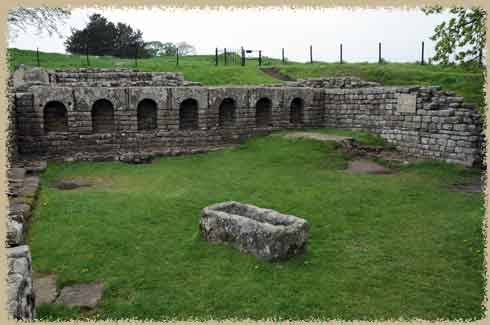 view into the well-preserved bathhouse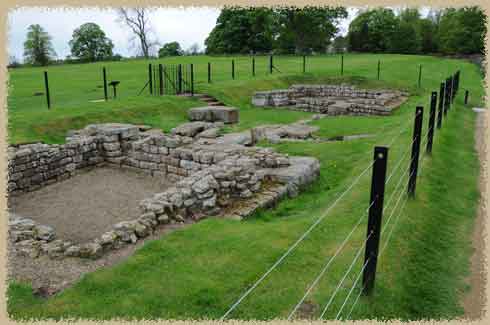 possibly storehouses or individual residences?