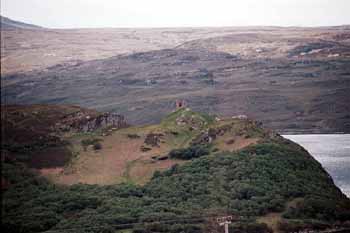 An unidentified castle near Loch Loyal, spied from a distance

I made Mark stop because I spied that little pile of rocks on the coast and wanted a picture. The views here, like everywhere in the highlands, are pretty nice! We drove along inland on one of the roads marked 'secondary road' on the map -- a single track, in the good spots, and saw some of the most spectacular scenery.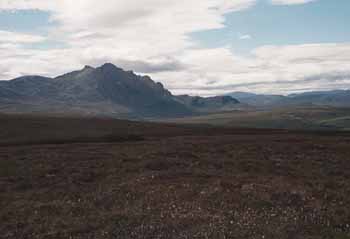 The highlands, near Loch Loyal. This is all heather.
The sand spit here was once used for smelting, and the entire loch once served as a testing ground for airplanes to bomb large ships. It is very, very deep.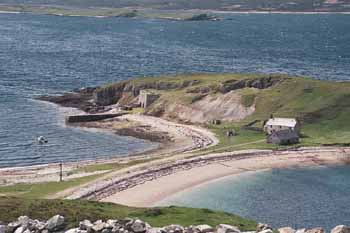 The small islet in Loch Loyal, with a single house
---

l o c a t i o n

---

Loch Loyal


---

o t h e r l i n k s

---