Temple of Seti I, page 4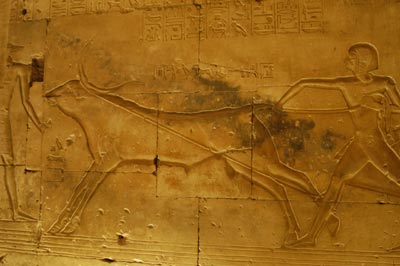 Ramesses lassoing a bull, in the Hall of the Bull, Suite of Osiris
Perhaps one of the most interesting sights at Abydos is the narrow, vaulted corridor that contains the Abydos King List -- the cartouches of all the kings to Seti I, in order, carved into the walls. A relief of the king Seti and his young son (presumably Ramesses II) taming a bull (in a side room called the Hall of Bulls), and then the narrow hall of the kings.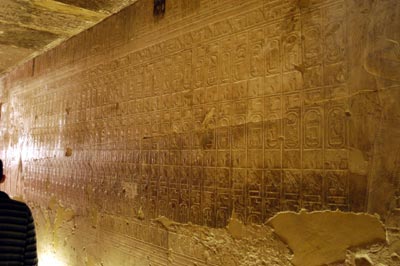 part of the Abydos King list
It is interesting to note that some of the more controversial leaders of Egypt are omitted from the list -- including Hatshepsut and the heretic pharaoh Akhenaton. No one knows why the listing was here, perhaps it was a nod to ancestor worship.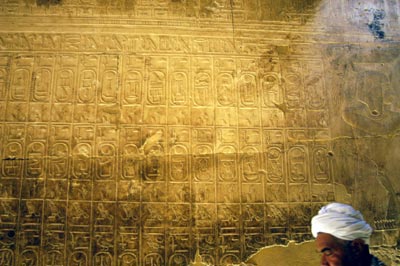 76 kings and gods, fro Menes to Seti I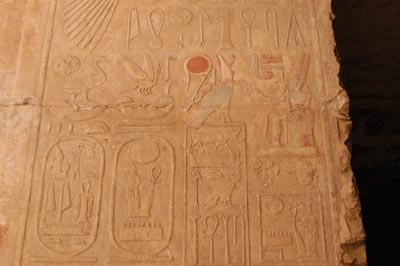 cartouches and serekhs of the kings of Egypt, Abydos King List
Through the narrow passageway is the entrance to the Osireion, a simple limestone cenotaph (false temple), reputed to be the burial place of Osiris himself. [ m o r e ]