Caracalla and Roman Crypts
In a small reconstructed stone building above the Hall of Caracalla is a well-decorated Roman tomb.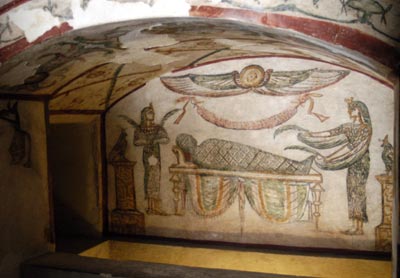 the startling egyptian-roman style art in the crypt
The style of art is really startling after a few weeks of seeing Egyptian-style art. These are the right poses, the right symbols...the style is completely wrong. Egyptian poses and ritual poses...Roman style. Roman robes, and draperies, with the symbology of Egyptian gods. Most Egyptian gods transmuted into Greek and Roman gods, so this is a strange mixture of both.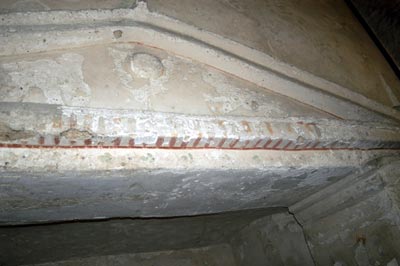 the painted lintel of the roman tomb below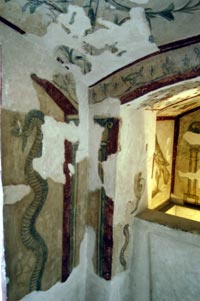 images of snakes and twining vines on the crypt