Pompeii's Pillar, page 3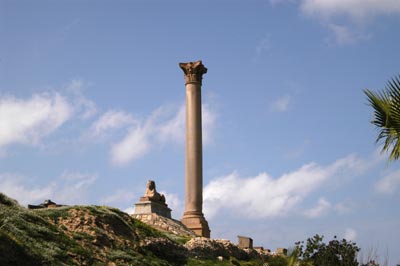 looking up at the pillar and sphinx, from the garden
THis was interesting to see, just because it really is HUGE. Surprisingly huge, and I'm trying to imagine 300 of these columns around the portico of a temple. It would have been imposing. Different than the pale white marble of the Roman and Greek versions in Italy, but awe-inspiring nonetheless.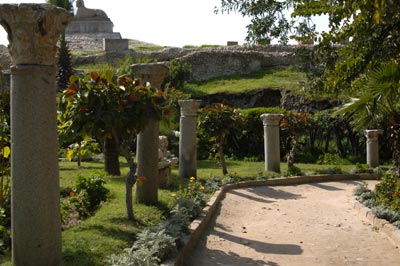 stumps of columns and other pieces of stone in the garden
The pillar sits on a limestone bluff, ad surrounding it is a nice park and garden, with a rather eclectic array of statuary and stone pieces.

an oasis of green in the middle of the city, walking down from the pillar