Monastery of St. Simeon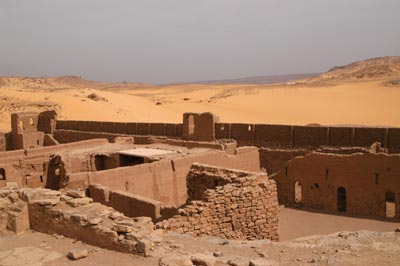 the outer wall and towers, from the top of the monastery
Upstairs are living quarters, small simple cells hewn into the rock. In one of the small cells that contains a ring in the ceiling where Simeon would tie his hair, which would keep him erect if he fell asleep while praying.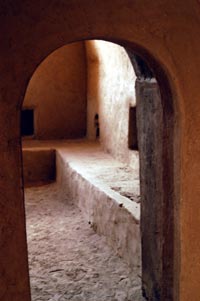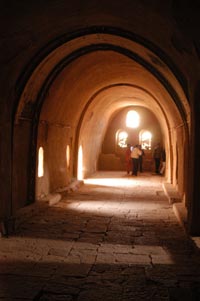 a monks cell, with a rock bed, and the hallway upstairs with more rooms
To the south are kitchens and stables.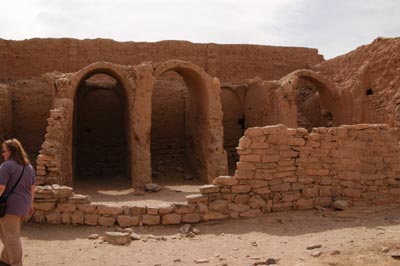 storage halls in the kitchens
It is a 10-15 minute camel ride, or 20 minute walk from the felucca landing. Most people take camels -- it is hard work slogging through the sand. Camels can carry two -- they look like spindly, delicate creates, but they can easily carry almost a half-ton load.