Alabaster Mosque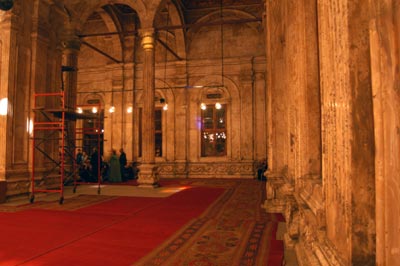 THe red carpets on the floor are original, and fit exactly to the floor o fthis enormous mosque. According to our guide, they were recently removed, cleaned, and relaid, which is why they aren't quite so tight anymore.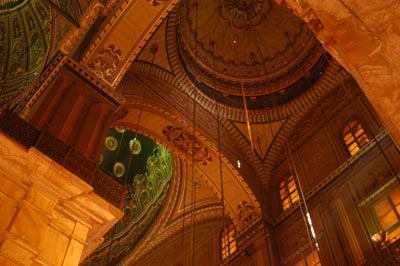 The domes are stunning from the inside -- decorated in bright colors and lit by the shafts of sunlight through stained-glass windows.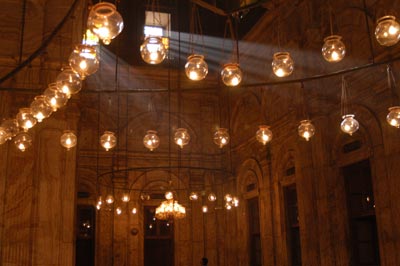 Behind a bronze grille is the mausoleum of Mohammed Ali himself. The mosque is unusual, since it has two minbars (for sermons). The larger, more elaborate one was put in by Mohammed Ali, but it is in the center of the mosque and because of the acoustics, the sermons cannot be heard well from the minbar.