Chephren Mortuary Temple
The Valley temple would have ben where the bodyof the pharaoh was embalmed by priests. Once this process (70 days or more) was completed, the body would be taken to the mortuary temple and then buried in the pyramid.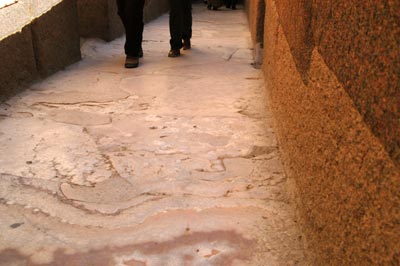 Nearby the temple are what appears to be boat pits (like those of the solar boat found near the pyramid) and a causeway that runs nearly 400 m down to the shore.