Sphinx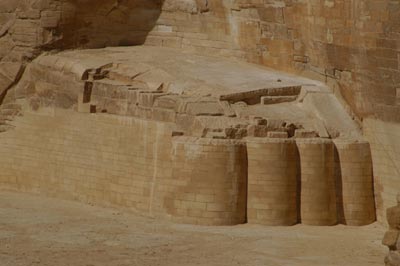 Many of the "repairs" in the last few centures have actually damaged the Sphinx even more. In the 1980s, indjections of a 'stablizer' to the stone was supposed to stop the erosion. It in fact made it worst -- pieces of the overly soft stone started to flak off. Then, concrete was used, which is too rigid for the structure, as the limestone expands and contracts differently. An effort in the 1990s has attempted to undo some of that damage under the ausipices of the Supreme COuncil of Antiquities (SCA) and Dr. Zawi Hawass. THese effots also include plans to keep the rising subsurface water from affecting the low-lying monument.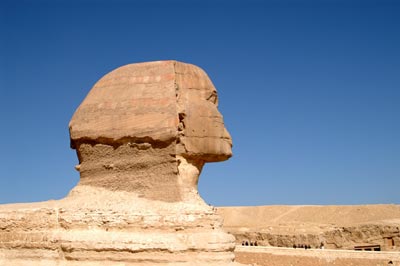 The sphinx has three tunnels (behind the head, in the tail, and one on the north side) and several others that have been dug into the structure by treasure seekers. There are no inscriptions on the sphinx, no reliefs carved into its body. However, teh valley temple nearby is quite obviously linked to the Sphinx and Chephren.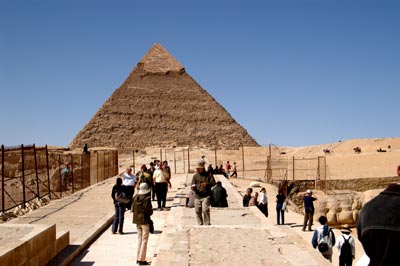 Me? Well, I don't know what to believe about the origin of the sphinx. I do think that the head looks absurdly small on the body, as if it was re-carved to the shape of Chephren's face long after the original body was done.