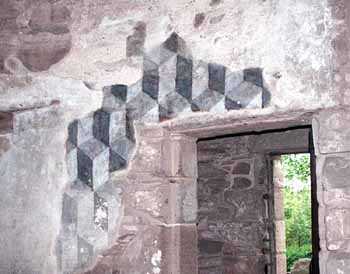 The castle was colorful and elaborately decorated. An example of a painted wall
Like Neidpath Castle, Huntingtower is a reminder of how comfortable and luxurious these castles can be. Far from the rough stone piles we see today, they were painted and decorated, with plaster cornices, elaborately decorated doors. Rooms were plastered and bright, with natural light. It's sometimes hard to see the comfortable homes these castles once were, but Huntingtower was a good example. It was interesting.
Like a number of other castles, the caretakers were preparing for a wedding in the tall tower.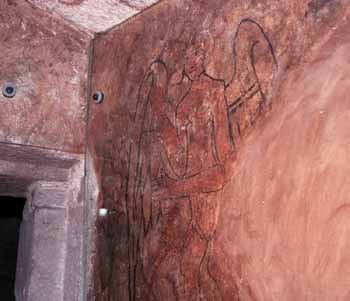 Another well preserved example of the decorations in Huntingtower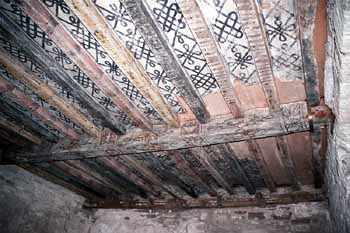 One of the few examples of decorated ceilings in Scotland
Huntingtower
1 [ 2 ]

---

Huntingtower
2 miles northwest of Perth
North of A85
West of A9
Historic Scotland


---

l i n k s


---