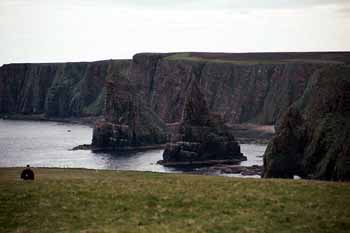 Strange rock formations called Duncansby Stacks

These are interesting stone formations off the coast near John O'Groats, the northernmost point of Scotland (ok, there is some argument there, but it is the northernmost town?). Just a short walk along the coast from the town proper, and you find these sheer cliffs and strange stones that rise 210 feet out of the sea.
The view out from the lighthouse overlooks the Pentland Firth and the 9 mile wide channel. The ground is mushy here, too, and wooden boardwalks are provided for most of the way up the coast.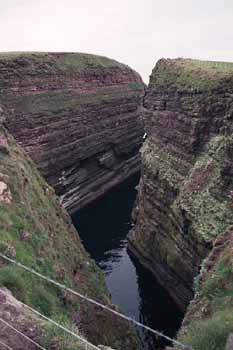 The eroded shoreline and rocks near John O'Groats
---

l o c a t i o n

---

Duncansby Head
2 miles east of John O'Groats


---

o t h e r l i n k s

---