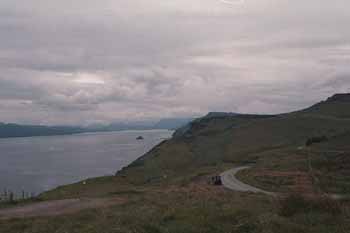 A view off the coast of Skye to Rassay

From the eastern coast of Skye, you can see the faint outline of the Isle of Rasay, reached by ferry from Sconser. We didn't go over to the island, unfortunately. It was a pretty gray day.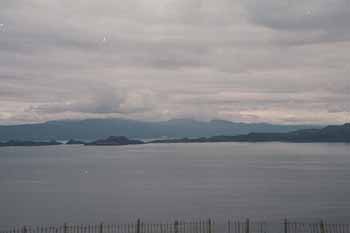 Another faint view of Rassay in the rolling clouds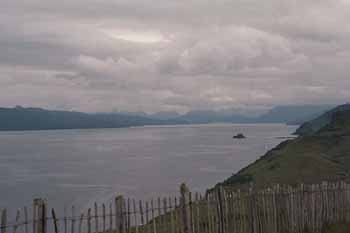 With the clouds rolling in, it's hard to see the island at all.
---

l o c a t i o n

---

nr. Isle of Skye

---

o t h e r l i n k s

---