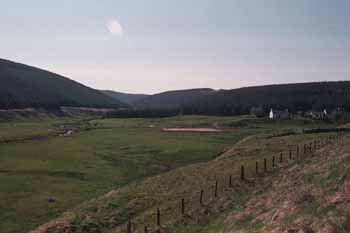 A long, deep valley called The Devil's Beeftub

We kept repeating that this was supposed to be the 'ugly' part of Scotland. These pictures were taken on our drive around through Tweedsmuir and to Moffat and back to Selkirk. The valley in the picture above is called the Devil's Beeftub because it was a popular (and safe) place to graze stolen cattle!
Everyone told us it rained constantly in Scotland, and would be gray and depressing. Our drive through the Tweed Valley was sunny and warm and gorgeous, as was most of our trip.
It was on this route through the Valley that we found the Postman's Memorial by the side of the road, and on to The Gray Mare's Tail. It was a lovely day.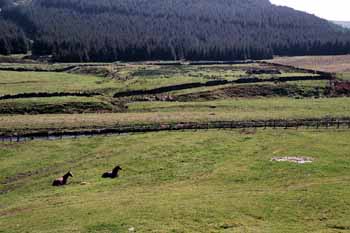 Pastureland, and the ever-present stone fences, in the Tweed Valley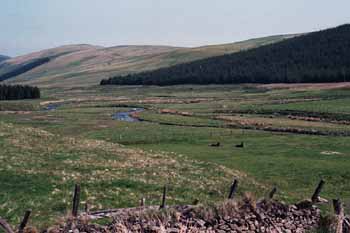 The very small beginnings of the Tweed River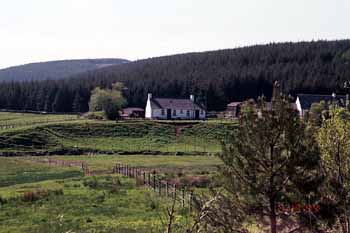 One of the small farms that fill the valleys of the Tweed River
---

l o c a t i o n

---

North of Moffat


---

o t h e r l i n k s

---