Villa of the Birds, page 2

plants and animals and a colorful geometric pattern
Other rooms have geometric patterns, or animals and plants. There are walkways built over the entire site, so you can wander around the house without touching the floors. Where the floor could not be restored, they have filled the space with pea gravel, to make it easier to see the mosaics.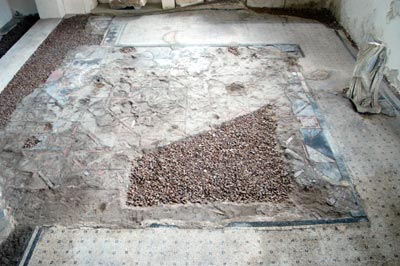 a tiled floor, partially restored, surrounded by a fine mosaic
It's well worth the extra few pounds for admission, if you can find someone to open the site for you.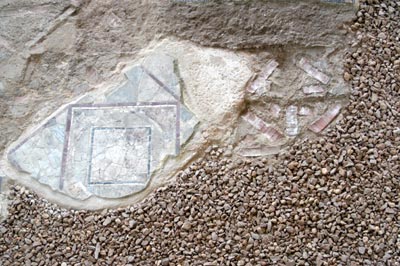 one of the restored tiles, still faintly colored