Roman Amphitheater, page 3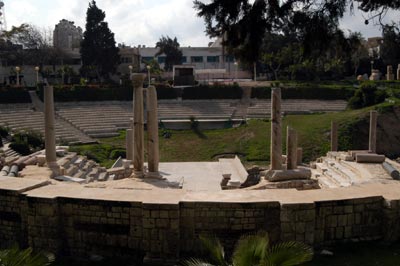 looking out over the new stage from the original seats
Parts of the original flooring on the stage remain. The geometric mosaic is in good condition (although not as good as those in the Villa of the Birds). There has been a lot of restoration work on the theatre, so it's hard to know what's correctly rebuilt and what is fanciful reconstruction.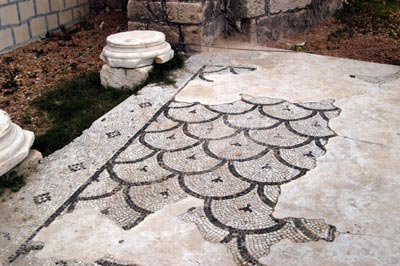 original mosaic flooring remains in two places on the stage
The seats are marble, and pretty dang hard. I'm sure that theatre patrons brought little cushions to sit on. Or at least, I hope they did!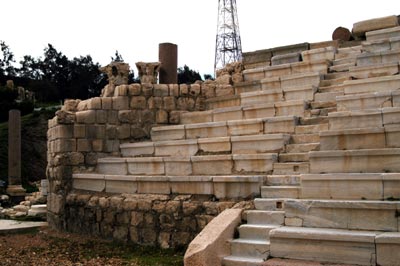 some of the "cheap seats"