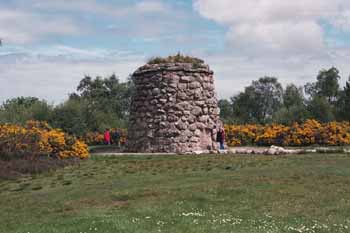 The stone cairn memorializing the dead of Culloden

Site of the disastrous battle on April 16, 1746, between the underfed, tired, and badly armed Highland army and the English. This bleak, wet moor marked the end of the Jacobite rebellion under Bonnie Prince Charlie. The English, under the command of the Duke of Cumberland, King George II's younger son, butchered the ragged army after Charlie decided to make his stand on this marshy ground, in defiance of his advisors.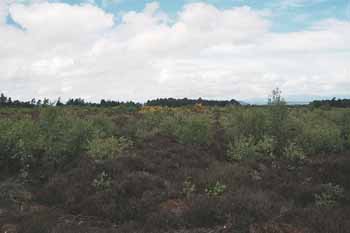 Culloden moor is a bleak, wild place. A view over the battlefield
There are small stones that mark the different clans that fought with Charlie on Drummossie Moor, just simple stone blocks carved with the clan name to mark the thousands of fallen scottish warriors. It is a very moving experience to walk through the paths on the moor and see the stone markers -- it's hard to imagine what happened here, early in the wet, cold morning, as they marched against the better equipped and better organized English. Charlie went on a year long ego trip that was paid for in the lives of the soldiers who followed him, because he was a stupid, arrogant boy. Still, he's a national hero, despite his ignomious defeat here at Culloden and his flight back to France after hiding out for months. After Culloden, life in the Highlands was drastically changed -- clans, tartans, kilts, and any arms were forbidden the Scots.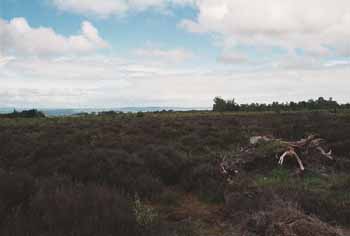 Another view of the site of the battle at Culloden