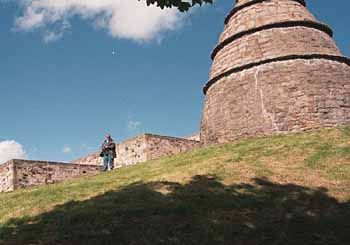 From the stream, looking up at me and the enormous dovecote (doocot)
Mark wandered down the slope to the stream, where the masons that were fixing the wall had set up. We probably weren't supposed to be past the barricades, but we walked all the way around and no one seemed to mind. That's me at the top of the hill, probably telling Mark to stop touching stuff!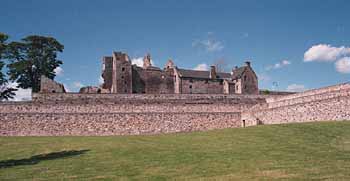 All of Aberdour Castle, from the lower gardens
Based on the reconstruction drawings, this area would have been elaborately planted with flower beds, orchards, and other decorative plantings. Vegetables and other kitchen produce would have been planted closer to the castle itself.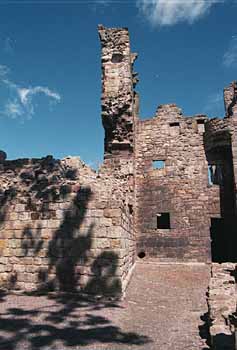 The shell of the old tower, abandoned for the newer parts of the castle