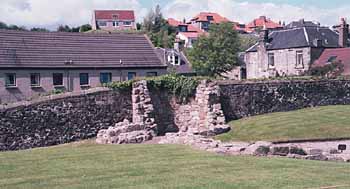 A small watchtower on the outer wall
The castle is hemmed in on all sides by houses, and only a bare minimum of the walls still stand around the grounds. Originally, the tower house proper would have been surrounded by a wall, dotted with round watchtowers like this one. The castle sits on a substantial hill, and has a commanding view of the town.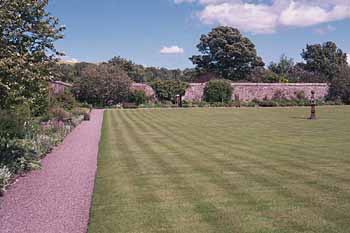 The walled garden near the tower and chapel
At the far end of the grounds sits a 12th century chapel, still in use. The walled gardens seem very bare and unadorned now, but would have been a colorful and restful retreat for the ladies at Aberdour when it was in full flower. When we visited, the castle was being prepared for a wedding party in the main hall, which is well restored.