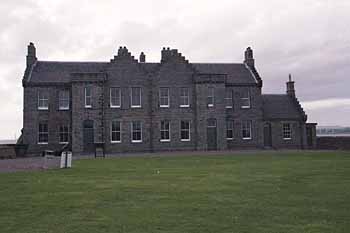 Officers quarters on the grounds of the castle
The officer and enlisted quarters were built in 1870 to house the garrison of officers who maintained the ammo depot. We were not able to go inside any of the offices, and it appears that they are being used. We did peer in a few windows.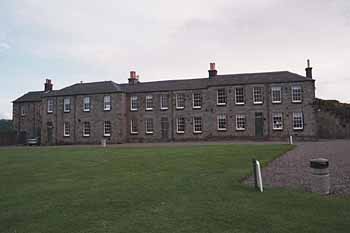 Enlisted quarters, and offices, for the military occupation of Blackness
The castle itself seems rough and only half-finished on the inside. The outer walls are unbroken and solid, but inside the curtain wall, the castle has a rough stone base, the paths through the courtyard rocky and unfinished. It almost appears that Blackness rises directly out of the stone cliff in the bay, or is just hewn from the rocks it sits on. Another castle that seems to be a natural extension of the cliffs is Dirleton. Perhaps the courtyard floods, or the wind and spray of the Firth of Forth have worn away any manmade ground.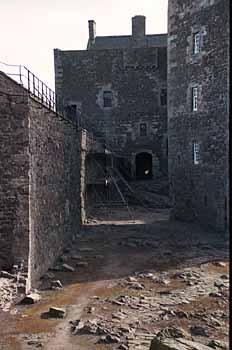 The inner bailey, built on the rough stone of the shoreline