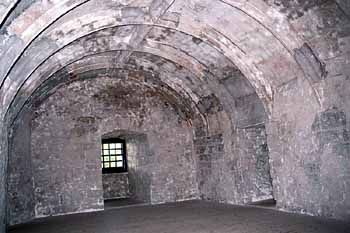 A large, barrel-vaulted chamber in the castle tower
I always expect rought, dark stone rooms inside a castle, and I'm continually surprised by the spacious and often bright chambers within these stone towers. This room is actually rather dim (flash is good!) but it is large and comfortable. With tapestries on the walls and rugs or rushes on the floor, this would be a nice room. Well, maybe it would without the gargoyle faces in the ceiling!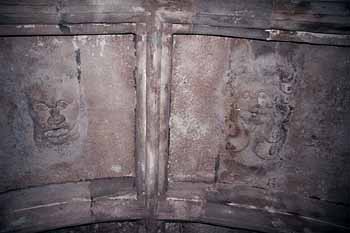 Gargoyle faces in the vaulted ceiling, to hold lamps.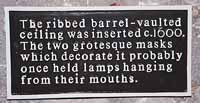 I wish we'd seen the glen and the castle in the sunshine. It was bright enough outside, but overcast nearly all day. Actually, I think that this castle would be glorious in the autumn, when all the trees change. Everything in the borders and lowlands is so uniformly green it almost becomes monotonous!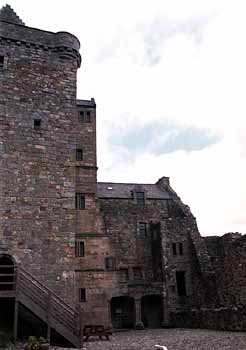 Inside the inner bailey, near the large tower house
Campbell
1 2 [ 3 ] 4

---

Dollar Glen
½ mile north of Dollar
north of A91
west of Gloom Hill
National Trust


---

l i n k s


---