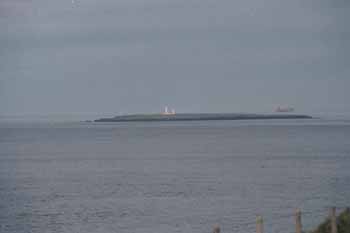 Looking north to the lighthouse at John O'Groats

John O'Groats is the northernmost point of the mainland, over 876 miles from Lands End, the southernmost part of England. It is named after a Dutch trader, Jan de Groot, who started the first ferry route out to the Orkneys, which can be seen faintly in the distance.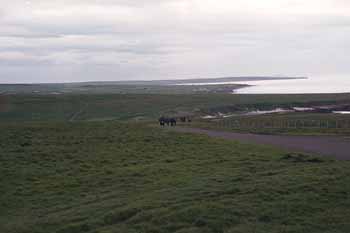 Along the northern shore, over the marshy bogs at John O'Groats
While John O'Groats is usually accepted as the northernmost point, the nearby Dunnet Head is actually farther north, although not as quaint. John O'Groats sports many craft shops, and quite a lot of kitschy knick-knack shops. I found it a bit tatty, myself, but the views to the north are spectacular, and nearby Stacks of Duncansby are pretty cool.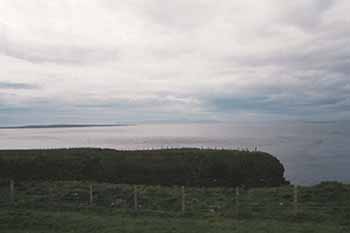 The first of the Orkney islands, way off in the distance
---

l o c a t i o n

---

North Highlands
North of Wick
On A99


---

o t h e r l i n k s

---